If you have been here before you may have noticed that iLove taking pictures with my iPhone. When I started
my365
project last month I originally toyed with the idea of making it an i365---one photo every day for one year taken only with my iPhone. In the end, I decided not to confine myself to the iPhone for the 365 project because I want to use the year to make some progress with taking better photos in manual mode with my digital SLR camera.
But the i365 idea continued to linger in my brain and I decided I still needed a place to collect my favorite images captured with my iPhone. A space other than this blog or flickr, with a simple way to post directly from my iPhone with minimal fuss. Thus, the birth of my iphoneograpy mini-blog I call it a mini-blog because it's just photos with short titles and tags. No long stories, no photo challenge link ups, no comments (for now). Just good, clean iPhone eye candy, or as the blog is named....Urban Muser iCandy.
I started on Monday and it's so easy to post right from my phone that sometimes I put up multiple photos in a day or even within a couple of hours. At the end of the year it could be more like a 965 project!
So when you have some time if you want to check it out, just click
here
or on the button below. If you want to come back later, the button will remain on my sidebar for future reference.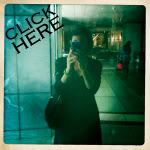 In the meantime, don't underestimate the power of spontaneous phoneography. Get out there and start snapping!