I am going to ask your opinion on something, but truth is, no matter what you say it's probably not going to change my behavior, so you should know that going in.
I have always been one to snap photos of strangers. Not the kind where you have the courage to go up to someone and ask them if you can take their picture. I am talking about the low-down, sneaky, stealth camera, 007 kind of stranger shots. You know, when they are not looking, or from behind, or before they know what hit them. Or, like this one below, when they are asleep in a busy Starbucks at 8:45 in the morning.
I was minding my own business, walking by on my way to a meeting yesterday and saw this through the window of the Starbucks in Atlantic Terminal in Brooklyn. He was breathing, not dead, and before I could even think about it, I had already taken this photo with my iPhone (OK, and this other one below that has a bad reflection on the window, but gives it this cool superimposed kind of look).
Now I
know
it's wrong because I hate it when I catch a stranger taking my photo on the streets of New York City. And I would hate it even more if someone snapped a photo of me looking like this gentleman above. But I also know that I would never fall asleep in the middle of a busy coffee shop on a Tuesday morning. I'm not a napper, and can hardly even take a nap in my own home when I am really tired. But I digress...
I kind of feel like that's what street photography is all about for me. It's about capturing the amazing buildings, places and street life in NYC, and the occasional off-beat moment like this one here. Do you hate me for it? Or can you understand it as part of my---albeit amateur---art and attempt to amuse myself in this city that is constantly presenting me with opportunities to click click click? (although the sound on my phone or camera is always turned off when I am in stealth mode, especially on the subway)
For more iPhone images, street and otherwise, remember to check out my new iphoneography page over at Posterous by
clicking on the image below or on my sidebar
.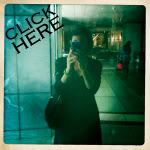 And you can check out other camera phoners
here
at Pasando.